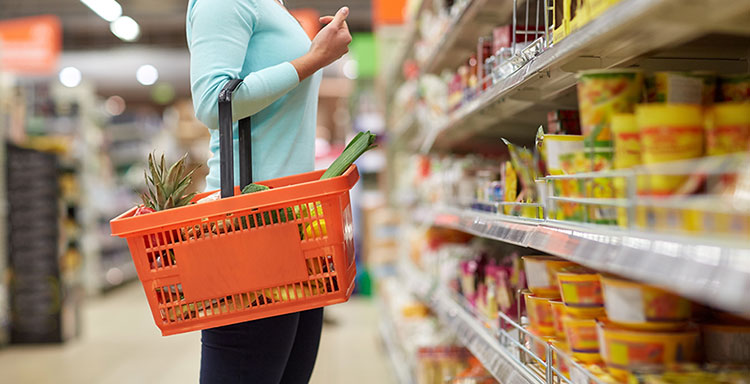 Versatile Ingredients You Need In The Kitchen
If you're new to cooking, it can be daunting to know what you need in the kitchen. Going to the supermarket and whipping up meals can be especially challenging during the weeknights, when you're tired after a day at work.
The good news: you don't need a fully stocked kitchen to ensure you can prepare quick and healthy meals. Having some versatile ingredients in your pantry can go a long way in your journey to be a master in your kitchen.
Here are 5 versatile ingredients you need in your kitchen:
1

. Extra Virgin Olive Oil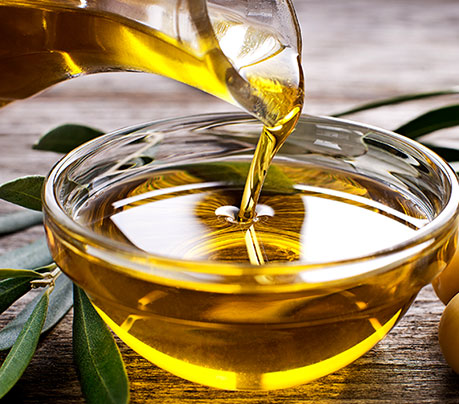 Extra Virgin Olive Oil is typically more expensive than other types of oil, but it is worth the investment! Firstly, it is a superfood with many health benefits. Extra virgin olive oil is high in healthy monounsaturated fats. It contains oleic acid which is excellent in fighting inflammation. It is also rich in antioxidants and can help fight heart disease.
What's more, extra virgin olive oil can be used in many different and delicious ways. Drizzle it on top of a salad as a healthy dressing and for added flavour. Use it in your pasta aglio olio for a simple yet healthy meal. Extra virgin olive oil is also a tasty dip for breads.
To learn more on how to use olive oil in the kitchen, check out our guide on Everything You Can Cook With Olive Oil
2

. Eggs

What food item can you have for breakfast, lunch and dinner? Eggs are incredibly versatile, and can be prepared easily and quickly. Whether it's poached, scrambled baked, you can be sure that an egg dish is both tasty and nutritious. Eggs are also a delicious accompaniment to rice dishes, noodles and bread.

Eggs are a good source of protein, and also contain other nutrients such as Vitamins A, B12 and D. Some eggs are also enriched with Omega-3, adding even more nutritional punch.
3

. Canned Sardines

If you have a busy schedule, canned foods are a good way to keep your pantry stocked. One type of canned food you need in your kitchen is canned sardines. Why? Here are 6 Science-Backed Reasons To Eat More Sardines.

This excellent source of Omega-3, calcium and protein is not just good for you, it can also be prepared in different ways. Our Ayam Brand™ Sardines come in different flavours and are good enough to eat on its own.

But if you have more time and ingredients in your pantry, you can use them in various dishes as well. For some sardines inspiration, check out our recipes for curry sardines, sardines and carrot nugget and turmeric fried rice and sardines.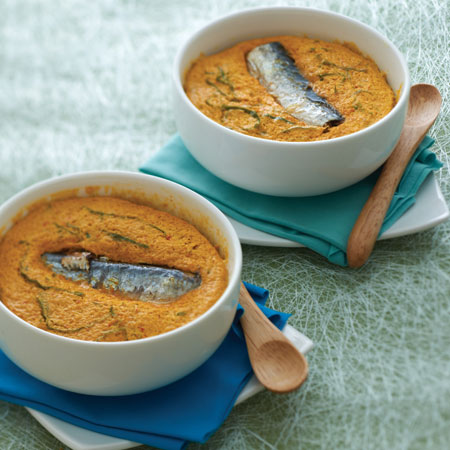 4

. Bananas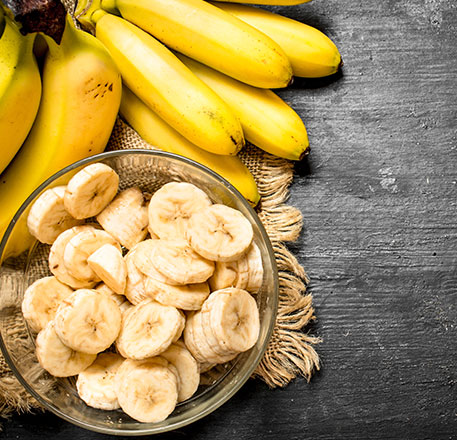 For a quick energy fix, bananas is the perfect snack. Bananas are popular for a reason: they're affordable and filled with nutritional value.
Bananas are known for being full of nutrients such as potassium and magnesium. They are good for digestive health due to their high fibre content. Bananas also contain antioxidants that can protect your body from free radicals.
Aside from eating it on its own, bananas are great for smoothies and as a topping on cereal or oatmeal. At the very least, a banana can tide you over when you have an empty kitchen and need to go to the supermarket.
5

. Tuna Flakes

Another healthy canned food you need in your kitchen is canned tuna. Tuna is rich in protein and Omega-3. Canned tuna is not only convenient, it is also low in fat. Try Ayam Brand™ Tuna Omega-3 which is high in Omega-3, low in sodium and low in fat.

Canned tuna flakes can be paired with brown rice or bread for an easy-to-prepare hearty meal. You can also include tuna in other dishes. Try our recipes for Crispy Tuna Spring Rolls, Tuna Crumble Pie and Tuna Tofu Egg Cakes.