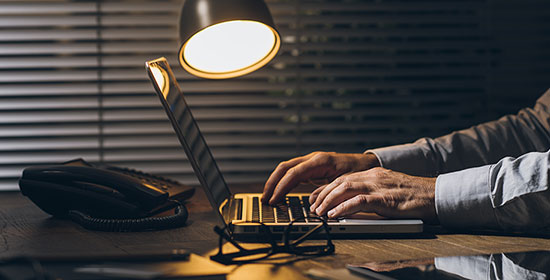 Comfort Food For Busy Work Nights
After a long day at work, most people have no energy left over to think about dinner. Instead of ordering takeout, enjoy the simple bliss of easy and tasty comfort food.
For those busy weeknights, try out these 5 easy recipes that will satisfy everyone's tummies.
3

Great Sandwich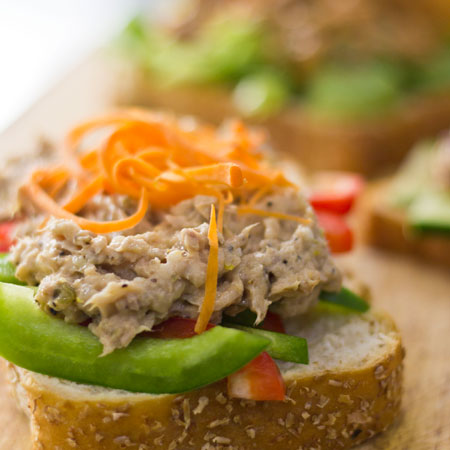 Only have 10 minutes to spare? Whip up a sandwich to satisfy those hunger pangs. Choose from Chilli Tuna, Tuna Mayonnaise and Sardines In Extra Virgin Olive Oil as your sandwich filling, or if you're really hungry, prepare all 3!
To ramp up the taste, follow our recipe and add some simple ingredients (for example, adding chopped shallots and green olives to the sardines). Mix the ingredients well. Spread the filling on multigrain bread and add vegetables such as tomatoes, cucumbers and lettuce for a simple and nutritious meal. Best of all, no cooking and pans needed!
Save any leftovers in an airtight container in the fridge to enjoy for breakfast the next morning.
Incorporating Olive Oil In Your Diet
Aside from being great for your health, olive oil is incredibly versatile and can be used in several ways. Using olive oil in your cooking can add depth and flavour to your dishes. Here are some tips on how to cook with olive oil.
Thai Stir Fry Sardines
If your fridge is empty of fresh ingredients, reach into your pantry for Sardines in Extra Virgin Olive Oil to prepare this yummy stir fry.
Add in some garlic, chilli padi and Thai basil leaves to elevate the flavours of the stir fry. Our recipe calls for brinjal, but feel free to substitute with any vegetable you may have in your fridge. Some water, fish sauce and sugar are needed for the sauce.
Pair this Thai-inspired stir fry with brown rice for a healthy meal that's ready in under 30 minutes.
Consuming sardines in extra virgin olive oil provides you with protein, Omega-3 and calcium. Plus, the olive oil has anti-inflammatory properties and is rich in antioxidants.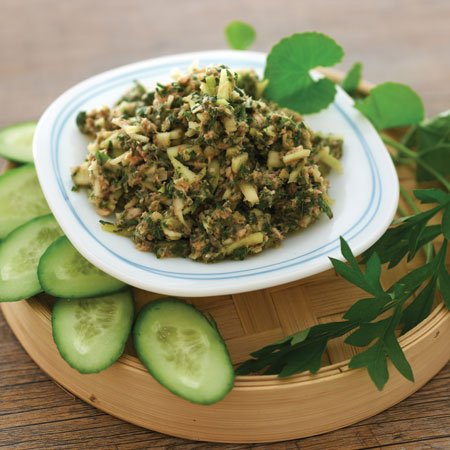 lkan Mackerel Kicap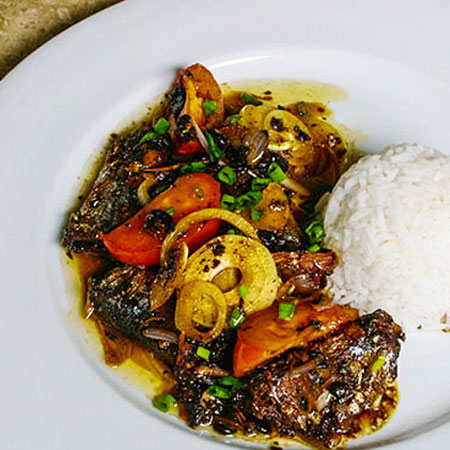 Want a local touch to your meal? Try our lkan Mackerel Kicap recipe that uses Ayam Brand™ Fried Mackerel With Black Beans. Mackerel is a soft and tender fish that is rich in Vitamin B12 and Omega-3 fatty acids.
To add flavour, use onions, garlic, ginger, shallots and tomato. Mix in vinegar, sugar and light soya sauce to taste. Be sure to stir fry the mixture gen11y so that you don't break the mackerel!
Serve this dish with rice, pasta or mashed pota­toes to make it a complete meal. Fried mackerel with black beans is an excellent source of fibre, Omega-3 and calcium.
Tuna Pesto Malaysian Pizza
What's more comforting than pizza? Homemade pizza. This easy-to-follow recipe uses Ayam Brand™ Tuna Flakes in Sunflower Oil and a homemade pesto sauce. To save some time, you can use a pre-made pizza dough.
Making the pesto sauce takes minutes. Plunge some basil in boiling water, and then immediately cool them by putting them in a bowl of ice and water. After drying the basil leaves, put them into a blender with olive oil, garlic and macadamia nuts. Add salt and pepper to taste, and blend until the mixture is smooth.
Spread the pesto mixture onto the pizza dough, then add on the tuna flakes. Bake in the oven until golden brown, and enjoy!
Tuna is low in fat, high in Vitamin E and Omega-3 and packed with protein. This healthy version of a pizza is satisfying and good for you!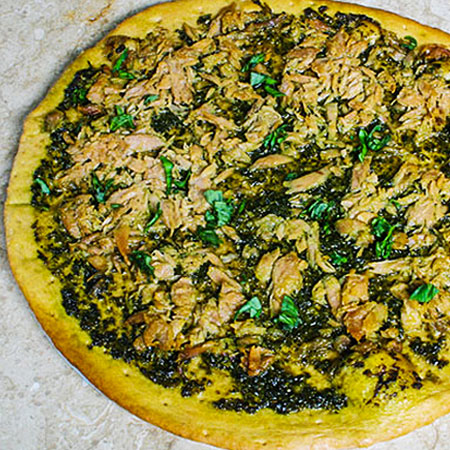 Sardines Almond Baked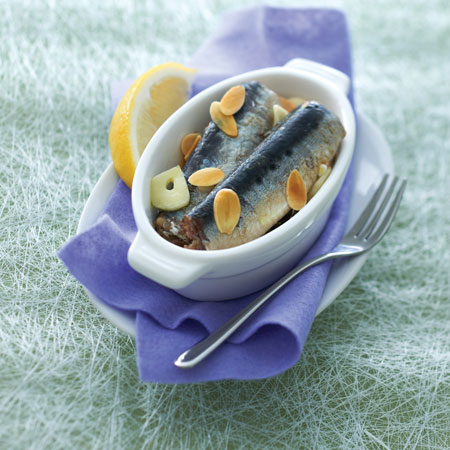 This recipe is excellent for those evenings when you need to multitask. Prep time only takes 5 minutes and 4 ingredients. All you need is Ayam Brand™ Sardines In Extra Virgin Olive Oil, almond flakes, garlic, and lemon juice. Place the sardines in a oven-safe dish, then add the almond flakes, and chopped garlic.
The dish needs only 10 minutes in the oven to cook. After popping the dish in the oven, make the most of your time and do some simple chores while waiting. Once the dish is ready, top off with some lemon juice and it's done!
Enjoy the baked sardines on its own, or pair it with your favourite ingredients!
Ayam Brand™ products can be found at all leading supermarkets and hypermarts.