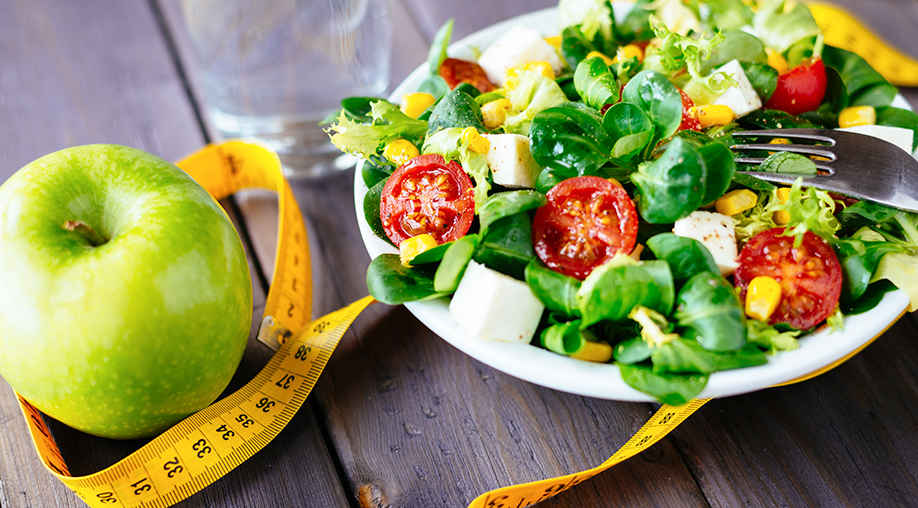 Quick Post Workout Meals For The Health Junkie
If you're a health junkie, you know that what you eat is just as important as your workouts. We know how tough it can be to juggle work, family and your everyday routine; sometimes it just feels easier to get takeout after hitting the gym rather than cook your own meal.
To inspire you to prepare your own healthy post workout meals, 5 Singaporean influencers and bloggers share their favourite easy-to-prepare and nutritious recipes.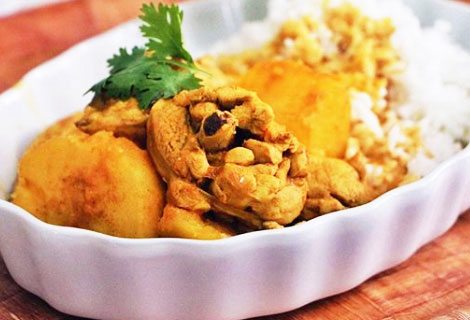 Skip the food court and try this recipe for curry chicken with rice by Sophie Leow. The meal, which includes chicken, rice and Ayam Brand™ Curry Paste, needs only 30 minutes of preparation time which makes it ideal for those busy weeknights.
The addition of chicken provides a source of protein which aids in your post-workout muscle recovery. For extra nutritional points, substitute white rice for brown rice. As a whole grain, brown rice is a healthier option due to its high content of fibre, vitamins and minerals.
Simply select your favourite Ayam Brand™ Curry Paste, depending on your preference or tastes, for the curry base. Our curry paste is 100% made of natural ingredients and is awarded with the Healthier Choice Symbol by the Health Promotion Board due to its reduced sodium content.
This hearty meal will surely satisfy your tummy after a gruelling workout!
Get a double dose of protein in this ramen dish by The Hungry CEO, thanks to the soft boiled eggs and Ayam Brand™ Sardines In Extra Virgin Olive Oil. Simply drain the sardines from the olive oil, then heat up the oil and fry the fish until crispy. Then add them and a soft boiled egg as toppings to your ramen dish.
The sardines not only add a crisp element to the soupy dish; they also pack a nutritional punch. Sardines are an excellent source of Omega-3 fatty acids that provide A Host Of Health Benefits. They also contain essential nutrients such as calcium, phosphorus and iron.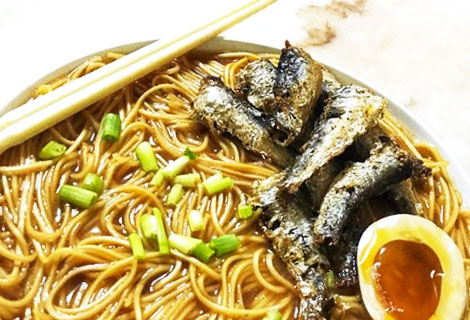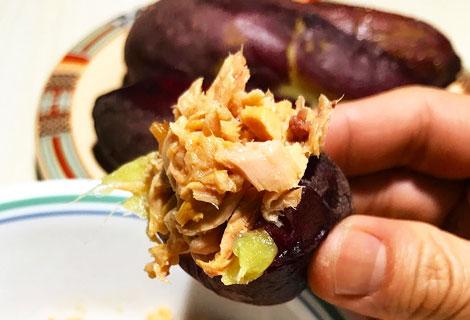 Combine two nutritious foods, tuna and sweet potato, for an unbeatable combination that tastes yummy and is good for you. That's the suggestion by Wesley Ee who put this recipe together.
Ayam Brand™ Tuna Chunks in Water is high in protein and low in fat, making it ideal for a post-workout meal. It's also a convenient option for those days when you just don't have the time to shop for fresh groceries. Sweet potatoes are a complex carbohydrate that provide you with fibre, vitamins and minerals.
Eating either tuna or sweet potato on its own can be bland, so use the tuna as a topping so that your tastebuds get a workout too.
Pressed for time after hitting the gym? For a quick but filling post-workout snack, give this recipe by Chelo a try. All you need are crackers and Ayam Brand™ Salmon Snacky Pack or Ayam Brand™ Tuna Mayonnaise.
Both salmon and tuna are fatty fishes which are good protein sources and rich in Omega-3 acids. Protein is essential for muscle recovery and should be a part of your post-workout diet.
Jazz up your crackers by using some cream cheese, chopped cucumber, chopped spring onions and a light sprinkling of chilli flakes for a hint of spice.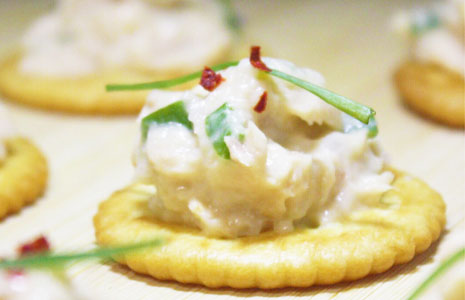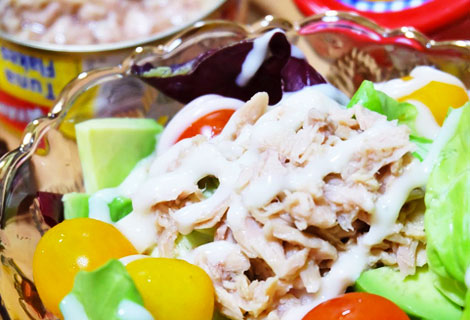 Salads are often a go-to food for health junkies. Level up your usual salad by adding a tuna topping, as recommended by Rachel.
Skip the unhealthy salad dressing and opt for Ayam Brand™ Tuna Omega-3 which is immersed in extra virgin olive oil. After draining the tuna, reserve some of the olive oil to use as a dressing. Not only will it add flavour, but olive oil contains high levels of monounsaturated fats and antioxidants.
You'll also enjoy the benefits of Omega-3 and lower sodium and fat content in the can of Tuna Omega-3. The simple addition of tuna to your salad will reap you a plethora of health benefits!