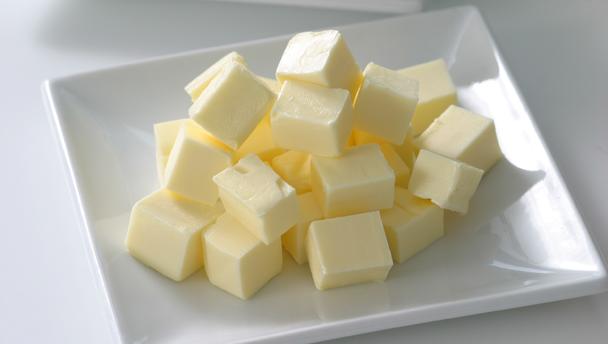 Easy Way To Soften Butter
OPTION
#1

:

Cut them up and leave it at room temperature. Small chunks soften quickly.
OPTION
#2

:

Fill butter in a ziplock or parchment paper and flatten it with a rolling pin or meat pounder. It will become room temperature within a few minutes.
OPTION
#3

:

Fill our half a saucepan with water. Let it simmer. Insert a metal bowl containing the butter but avoid splashing water into it. Allow it to soften but not melting.