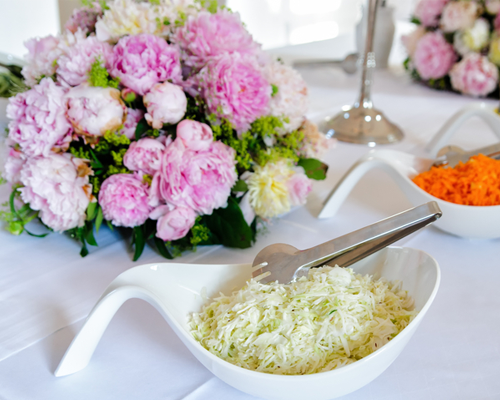 5 Ideas To Decorate Your Buffet Table
Add flowers or festive items.

Provide colorful napkins for guests.

Colour coordinates the table cloth with the plates and dishes.

Give space between dishes for a neater look.

Don't be afraid to add a personal touch such as placing framed family photos or art.