Mohd Shafiq

Hits: 16706
History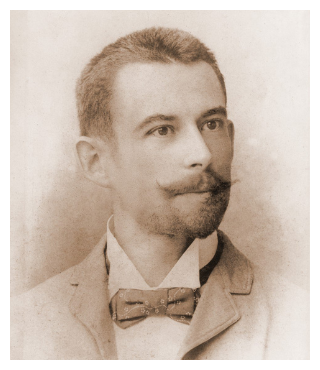 Alfred Clouet
Clouet was born in 1866 in the northern French port of Le Havre. He was an adventurer and intrepid entrepreneur. In 1889, at the age of 23, he left France to join his pregnant future wife in New York. Shortly after, he made his way to Singapore, arriving here in 1891.
Clouet's first job in Singapore was with a Frenchman surnamed Labarbe, who ran a trading company specialising in cigars. When Labarbe decided to return to France, he left the company in Clouet's hands.
---
Birth of the A. Clouet Company
With a sizeable expatriate community in Singapore, Clouet decided to focus on importing premium products such as French perfumes and Bordeaux wines, and registered a new import-export firm, A. Clouet & Co, in 1892.
However, the sales of wines and perfumes did not meet expectations, so Clouet decided to explore another product that was then considered premium: canned food.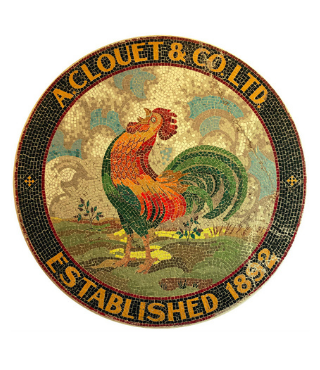 ---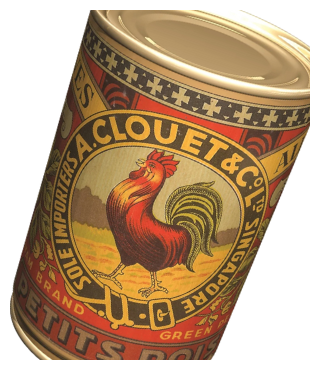 The First Preserves
In the early days, before refrigeration, canned goods were seen as luxury items in Asia. Being imported goods, they were generally out of the reach of ordinary people. However, Clouet was determined to bring them to the masses. He created a logo consisting of his name and a rooster, and started producing tinned sardines in 1899.
Clouet widened his range to include other canned foods such as mushrooms and peas, but the sardines proved particularly popular.
---
A. Clouet becomes Ayam Brand™
The cans include Alfred Clouet's name, pictures of the gold medals won at the Exposition Universelle (Universal Exhibition in Paris) and an image of a rooster, which is a symbol of France, a country known for its premium goods.
As the brand grew, regular customers started referring to the brand as "chop ayam" which means "the chicken brand" in the Malay language. The management then decided to change the company's official name to Ayam Brand™.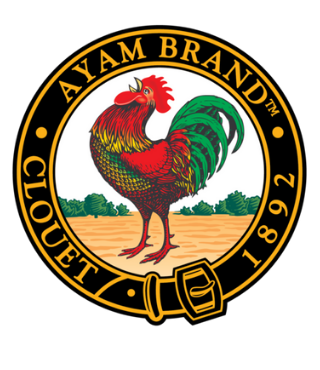 ---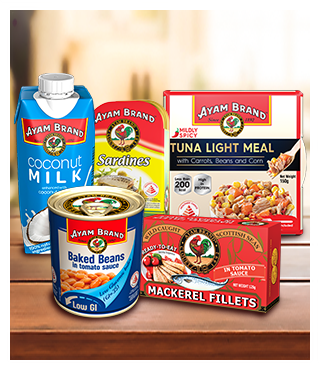 Ayam Brand™ Till Date
Since 1892, Ayam Brand™ has made a commitment to provide healthy and natural products which are of superior quality. From Malaysia to Singapore to Thailand, and everywhere in between, our products capture the true essence of an Asian experience - multiple cultures, each with their own flavour traditions and local influences. Thus, providing a versatile range of delicious products designed to inspire hundreds and hundreds of flavoursome recipes.
We are dedicated to making healthy delicious products, free of allergens, preservatives and artificial colours - just real food of the highest quality.
Ayam Brand™ helps you create memorable meals with ease, now and for generations to come.
---