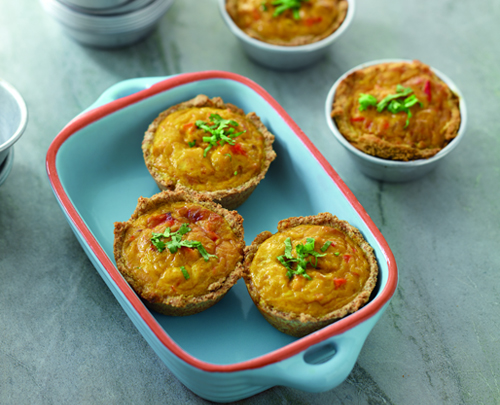 Ingredients:
1 loaf wholemeal bread, crusts removed.
185g tin Ayam Brand™ Chilli Tuna.
½ teaspoon turmeric powder.
2 shallots, chopped.
200ml coconut milk.
2 eggs, lighly beaten.
Salt, to taste.
Method:
Lightly grease 15 cupcake moulds.
Flatten the bread slices into each mould and trim the edges.
Preheat the oven to 180°C.
Mix the tuna with the rest of the ingredients, then fill the bread cups.
Bake for 10 minutes or until filling is set.
Cool slightly before serving.