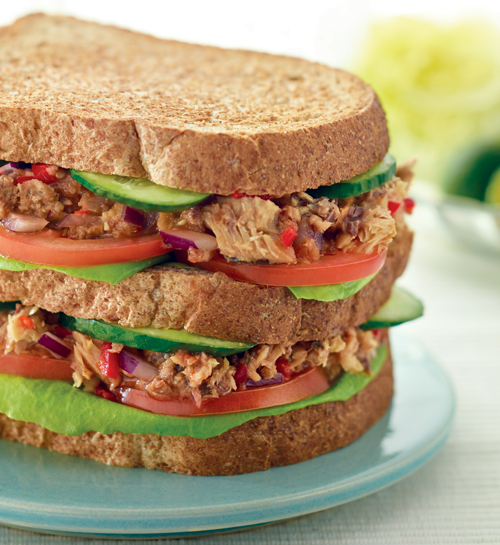 Makes 8 servings

INGREDIENTS
3 tablespoons cooking oil
1 medium red onion, chopped
2 red chillies, chopped
425 g sardines in tomato sauce
1 teaspoon organic coconut sugar
2 calamansi limes, juiced
1 tablespoons fish sauce
2 cucumbers, cut into slices
12 slices wholemeal bread
Cucumber and fresh tomatoes
(optional)
PREPARATION
Heat oil in a frying pan. Sauté onions and chilli for 3 minutes.
Pour in the sardines and fish sauce. Mash the ingredients together while cooking.
Balance the flavour with sugar and cook until reduced.
Remove from heat. Let cool slightly, then stir in the lime juice.
Spread the sardine mix on toasted wholemeal bread between thin slices of cucumber and fresh tomatoes.