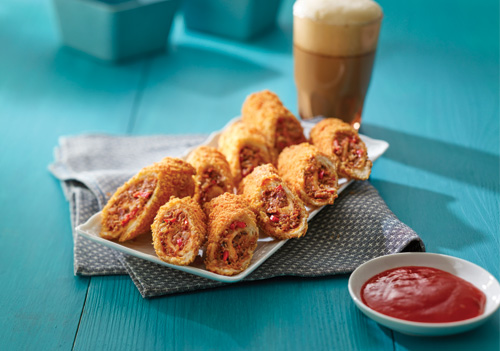 Ingredients:
1 canned sardines in extra virgin olive oil with chilli
1 onion, chopped
Sandwich bread
1 egg, beaten
Breadcrumbs
Salt and pepper to taste
Oil for frying
Method:
In a bowl, pour sardines in and mash.
Add the chopped onion together with salt and pepper to taste.
Spread the sardines mix on a slice of bread and roll carefully.
Dip in the beaten eggs and roll it on the breadcrumbs till covered.
Fry till brown. Serve while still warm.