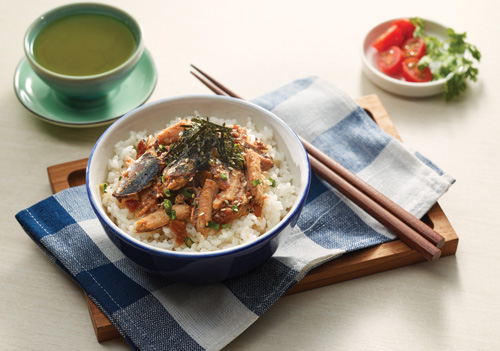 Ingredients:
1 canned sardines in extra virgin olive oil
½ teaspoon chilli garlic sauce or toban djan (chilli bean sauce)
2 teaspoons soy sauce
1 spring onion (finely chopped)
½ nori sheet (torn into small piece)
½ teaspoon toasted sesame seeds
1 serving cooked rice
Method:
Drain the canned sardines and place them in a bowl. Add ginger, chilli sauce, soy sauce and spring onion, and mix to combine.
Half fill a bowl with freshly cooked rice or warmed cooked rice, and cover it with the sardine mixture. Place nori and toasted sesame seeds on top, and enjoy.