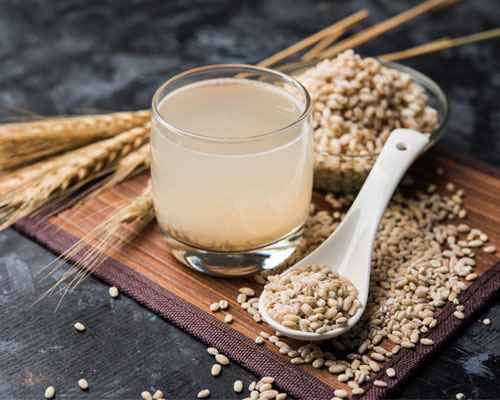 INGREDIENTS
150g cup pearl barley
2 lemons (zested and juiced)
2L water
100g candied winter melon sugar/honey
PREPARATION
In a large soup pot, add all the ingredients. Bring to a boil, then lower the heat and keep a small vent opening.
Simmer for 45-60 minutes or until the barley pearls are soft and the water partly cloudy & milky white.
Top up more water whenever needed during simmering.
Stir in lemon juice and then let the mixture cool to room temperature.
Serve and enjoy or refrigerate until chilled!