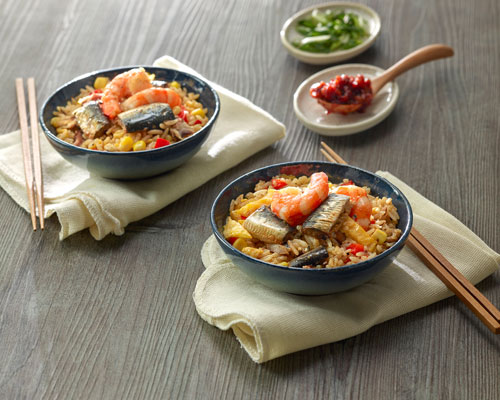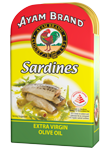 INGREDIENTS
1 can Ayam Brand™ Sardines in Extra Virgin Olive Oil 120g
¾ cup rice
2 eggs
Pinch of salt and pepper
15 prawns (medium)
2 teaspoon Light Soy Sauce
2 tablespoon canola oil
1 red bell pepper
30g sweet corn
PREPARATION
Remove the shells of the prawns, rinse and drain them. Beat the eggs together with a pinch of salt. Heat the oil in the wok and fry the beaten eggs. Cut them into strips while frying.
Heat up now up some more oil and add the prawn then the drained sardines, bell peppers, the rice, and the shredded egg. Stir fry until all ingredients are hot.
Turn now the heat down to low. Add some soya sauce and stir quickly. Serve hot.